You will hardly find a person who doesn't like the visually appealing color of cherry adhesive wood. Cherry tree boasts many rare features apart from producing cherries – the fruits. The tree is known for hardwood as well. And this hardwood is often used for manufacturing kitchen cabinets and other furniture units. The reddish-brown fine-grained timber is ideal for any sealant kitchen. It is the traditional staple wood for kitchen décor in America.
Cherry wood features
Let's find out some of the distinct qualities of cherry wood.
Cherry cabinets never get old – Well you will get old over years, but your cherry wood kitchen cabinets won't. They will rather become gold with time. The soft-glowing durable grained wood makes your cabinets look eternal and timeless. The beautiful color holds eyeballs while adding versatility and elegance to your kitchen as well as the entire home.
Inherit cherry cabinets to your wards – Cherry units are heirloom property. Who cares about diamond or gold? Give your offspring the gift of wooden furniture made from this beautiful red timber. Forget about inheriting gold and solver to your children. Colonial homeowners used this wood to handle the weighty countertops. Also, the moisture-inhibiting features prevented various pieces of furniture from getting damaged. And thus, the furniture still exists. Some gifted war-time watches to their children while the smarter ones passed on cherry cabinets. The pieces knocked stunning warm shade variation with a specific aging process.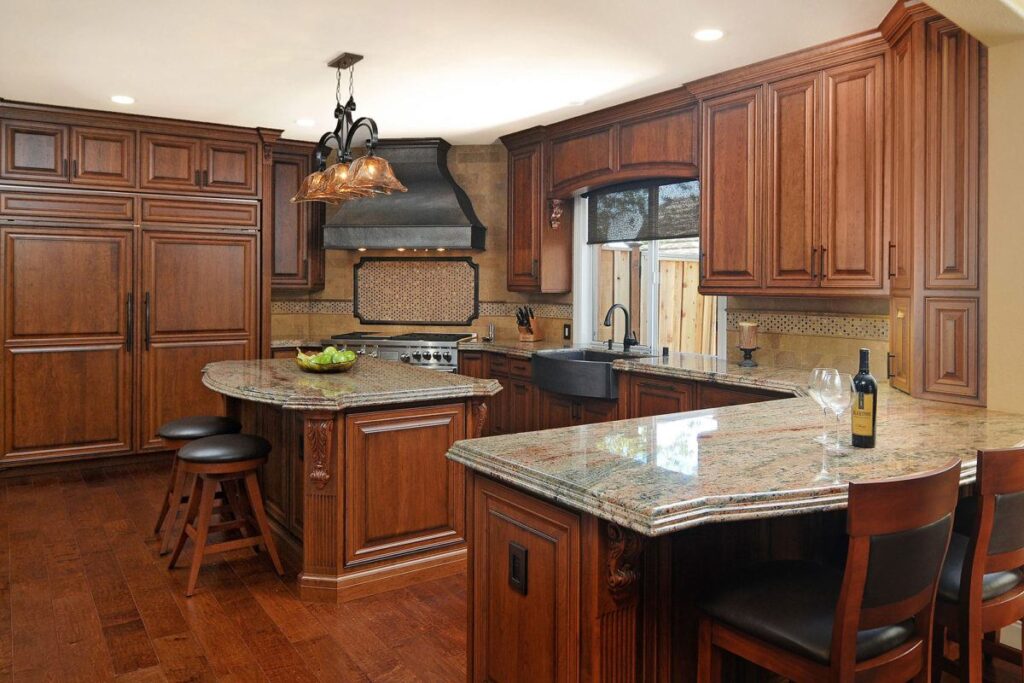 Cherry cabinetry blooms over years – While other cabinets become shabby and stale as they age, cherry cabinets bloom over time. They become darker and offer a new hue. Are you bored with the light-shade of the cherry wood? Expose the piece to light and let it become dark. It's magic! You can enjoy a complete transformation without spending a single penny.
Though it's costly, it's durable and strong – Quality always comes with a price tag. This is the rule of the world and so do cherry cabinets. If you're renovating your kitchen or building a new kitchen and want to install cherry cabinets, you may need to spend up to 25% more than oak or maple wood cabinets. Customized to your specific needs and area of cooking space, the rich-cherry appearance with high-weight-bearing capability is likely to change your decision. But even if that can't change your mind, you have other options. The RTA cabinets made up of maple or birch wood can be tinted with a cherry-type finish. Build your distinct design and flaunt cherry-wood like maple.
The cabinets go well with minimal kitchen hardware – Are you looking for minimal sleek hardware in the kitchen cabinets? Do you want to fix concealed handles on the wooden board? Well combine minimal kitchen hardware with these vintage cabinets for a modern look and feel. Polish the hidden wooden handle with cherry color and don't allow it to overrule your cabinetry.
Though these are not all, these are some of the most important things to know about cherry kitchen cabinets.